LOHJAN VAHVAT NAISET - LOHJA STRONG WOMEN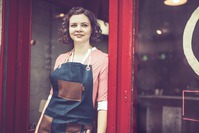 FI - Tiesitkö, että laulaja Sanni on kotoisin Lohjalta? Tiedätkö, kuka on Bertha Heitmann? Entä Vivamon tädit? Tämän kierroksen aikana kierrämme Lohjanjärven ympäri ja samalla kerron tarinoita Lohjalla vaikuttaneista naisista.
Hinta alkaen EUR 120,00 / group / 2h
EN - Did you know that the two presidents of Finland are having their summer resorts in Lohja? During this tour we are traveling around the Lohja Lake. You hear the history of our city by the stories of the strong women.
Price from EUR 120,00 / group / 2h